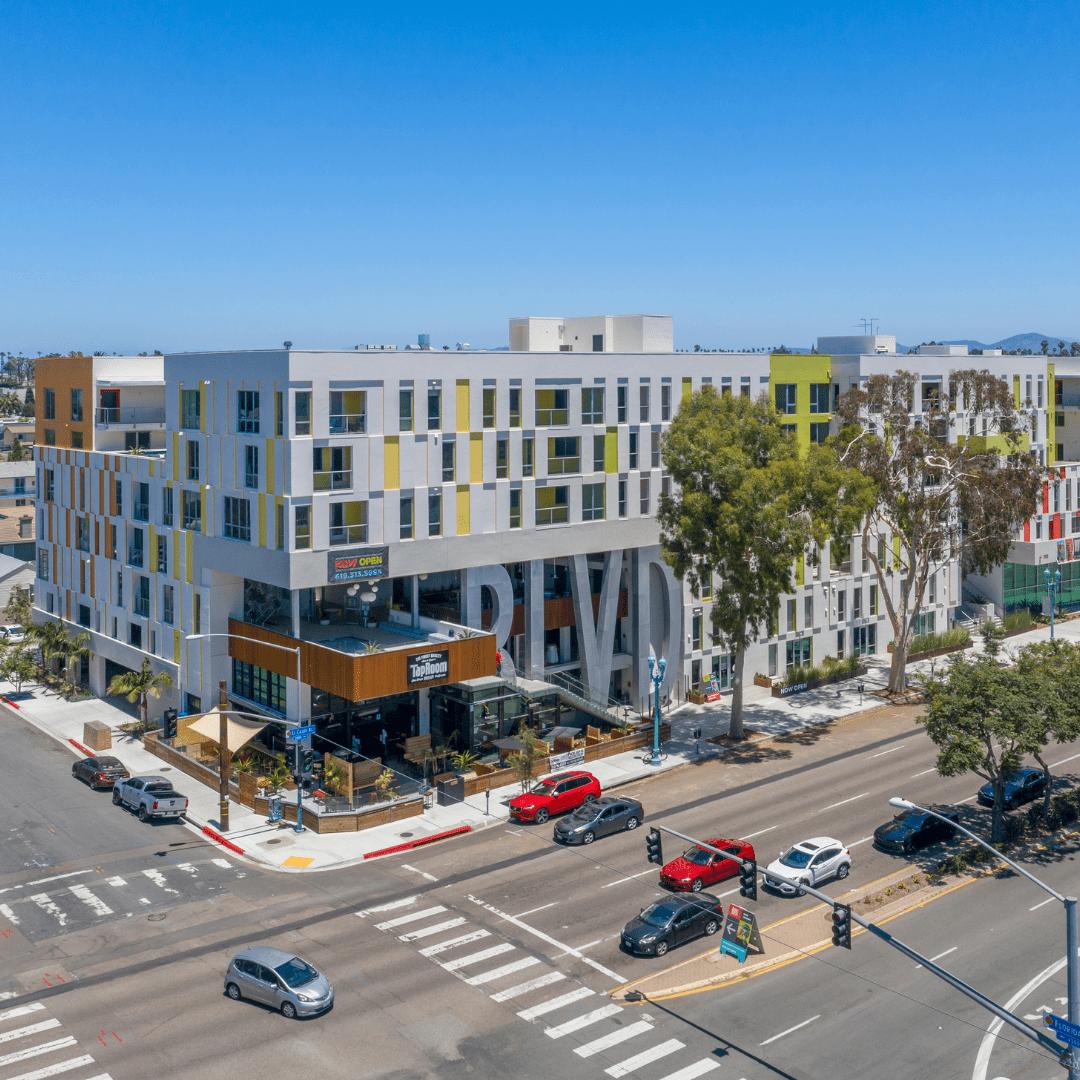 BLVD North Park Featured by University Heights Community Association
University Heights Community Association has featured BLVD North Park in its latest edition. Check out the full story below:
Six years ago, an old vacant warehouse stood at 2020 El Cajon Boulevard, leaving many University Heights residents wondering if this block would ever become anything other than an eyesore. In September 2014, H.G Fenton Company purchased the property and all of its development plans and approvals, with an exciting and eco-friendly but urban vision for a building to provide significant housing opportunities to the University Heights and North Park communities. H.G Fenton, together with Architects Orange (an award-winning architectural firm with developer Mike Burnett), created what is now known as BLVD North Park.
This exciting and convenient mixed-use residential and retail/restaurant space, which even includes a dentist's office, begins on the ground floor with 4,400 sq. ft. of restaurant and retail space facing south on El Cajon Boulevard, between Florida and Alabama Streets. The Florida St. corner is anchored by The Tap Room, a great spot to unwind, with numerous craft beer choices, great outdoor seating, excellent ser vice, and a modest yet delicious menu. Don't leave without ordering the buffalo cauliflower. Trust me!
The building itself houses 165 units, including 80 one-bedrooms and 85 two-bedrooms between two separate structures. All residential units include one parking space per bedroom. One and two-bedroom lofts/flats range from $2,000 to $4,500 per month. The average one-bedroom leases for $2,400, and the average two-bedroom for $2,700. At present, leases are available as BLVD is at 88 percent capacity.
A pet-friendly building, BLVD has a rooftop dog park/washing station, several courtyards, a reflecting pond, a spa, a bocce ball court, and cookout lounges with grills, kegerators, fire-pits, and TVs.
For more information, you can contact Olivia Connolly, the BLVD Property Manager, at (619) 313-5994. —- John Hensley
UHCA looks for ward to welcoming our new neighbors working and living at BLVD North Park at our next community meeting! And we encourage BLVD North Park to join the community association as a business member. Welcome to the neighborhood! —UH News Editorial Board
To read the full edition and learn more on how to subscribe, check out the University Heights Community Association Sept. 2020.