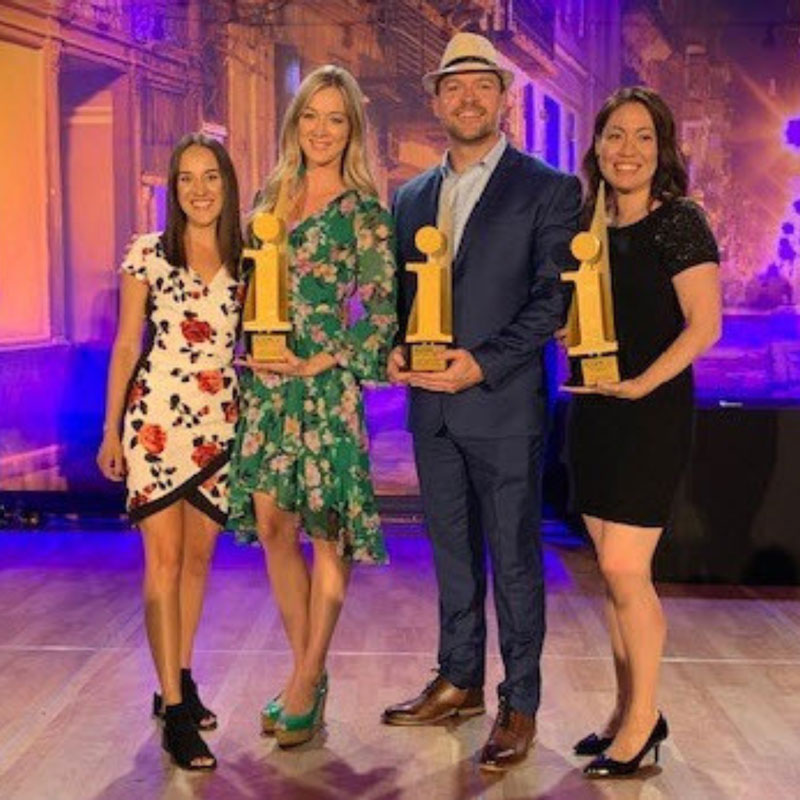 H.G. Fenton Company's Vici Community and Piazza della Famiglia Honored as 2019 Building Industry Association Award Recipients
SAN DIEGO, CALIF. OCTOBER 6, 2019 – The Building Industry Association honored H.G. Fenton Company's Vici Luxury Rentals and San Diego's beloved public community feature, Piazza della Famiglia, with awards recognizing the value of the outdoor lifestyle amenity and the Vici website's exceptional expression of the luxury Vici vibe. The Vici community also received the prestigious Community of the Yearaward, a recognition of the five-star living experience available at the Little Italy property which opened in 2018.
H.G. Fenton Company is honored to have received the following Building Industry Association Awards:
Best Outdoor Living Space
Piazza della Famiglia, H.G. Fenton Company
Best Website for a Company or Community
Vici Luxury Rentals, H.G. Fenton Company
Community of the Year
Vici Luxury Rentals, H.G. Fenton Company
The Piazza della Famiglia is a 10,000sf European-style piazza located in the heart of Little Italy. The Piazza anchors the development, which includes 125 apartment homes at Vici Luxury Rentals and Amo Apartments plus 16,000sf of retail space including eateries such as Little Italy Food Hall, Farmer's Table, Morning Glory, and Frost Me Café and Bakery. The piazza also hosts popular weekly farmer's markets, giving residents and visitors the opportunity to shop local. With beautiful bay views and a walkable neighborhood, it's no wonder the development has received attention and accolades from the Downtown San Diego Partnership, the San Diego Business Journal, Circulate San Diego, and others.
"It's been a pleasure to watch Vici and the Piazza become a focal point for the Little Italy neighborhood," said John La Raia, Vice President. "H.G. Fenton Company is excited for the next phase of this project, as the Little Italy Food Hall grows in 2020."