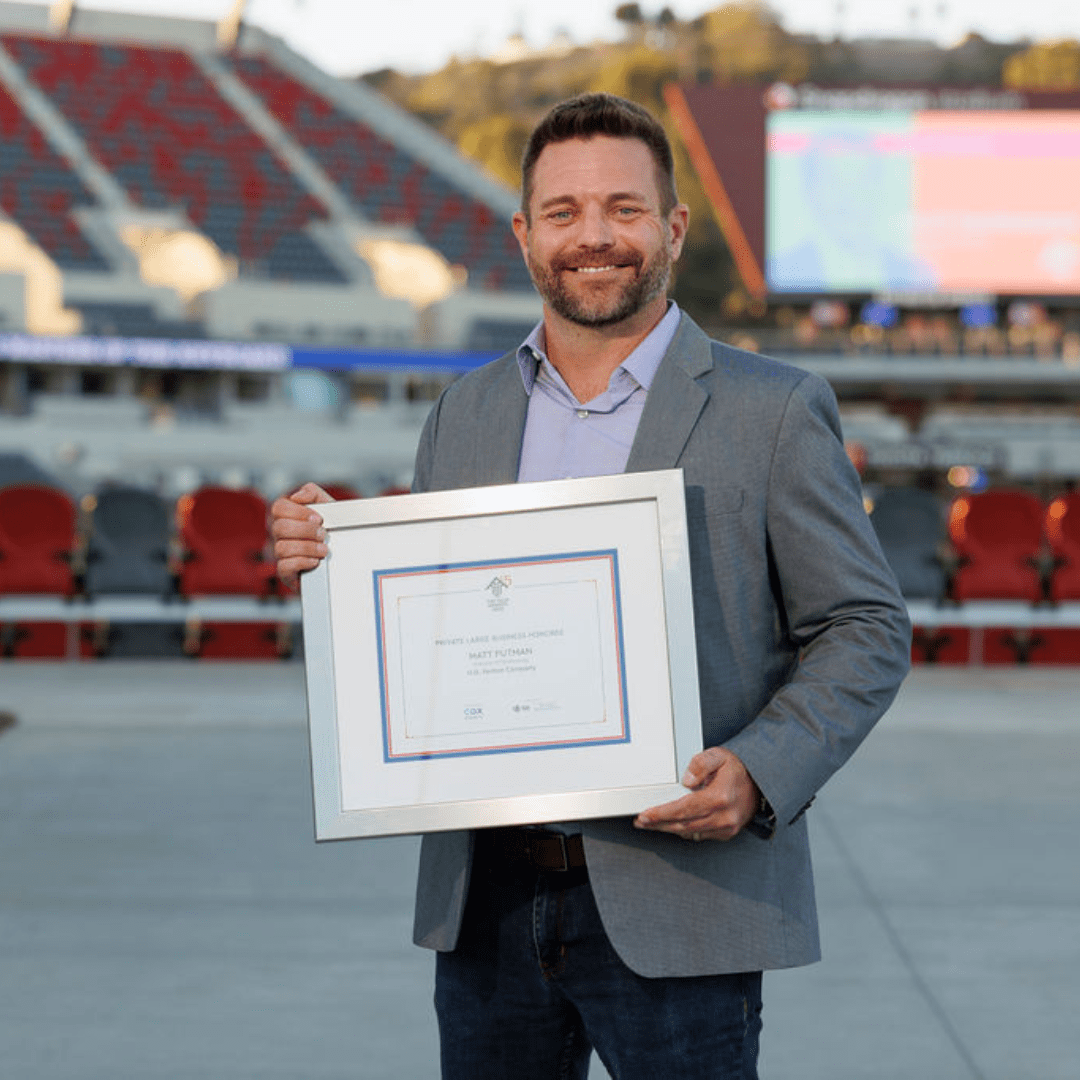 Matt Putman, Director of Technology, Receives Top Tech Awards Honor
Matt Putman is director of technology at H.G. Fenton Company, a family-owned business working in both multifamily and commercial real estate. An innovative thinker who leverages technology to deliver sensible business solutions, Putman is this year's honoree in the Private Large category. For the past six years, Putman has been responsible for the full scope of IT and technology functions, including infrastructure and security, application/system implementation and support, project management and execution, strategic planning, budget management and planning, vendor management, contract negotiation, and compliance auditing. Putman has worked tirelessly to future-proof the organization's infrastructure through digital transformation and designing technology to be used as an amenity. In 2021, Putman set an in-flight digital transformation initiative, which leveraged new and existing cloud applications and services (including VoIP) to support a multi-geography company. It put H.G. Fenton Company in an excellent position at the onset of state-issued COVID policies: it allowed for daily livestreamed updates from CEO Mike Neal to the entire company, organizational collaboration, remote meetings, and remote learning through Microsoft Teams. All helped to maintain the corporate work community and culture while employees were apart. One of the more impactful components of the digital transformation was moving to Sharepoint from network drives for content and file storage. This allowed the H.G. Fenton organization to not only work remotely but hire and onboard remotely.
IN HIS OWN WORDS: It was a total surprise to hear my name called and look up to see myself on the big screen! I'm continuously proud of the results my team produces. I couldn't have won this without them!