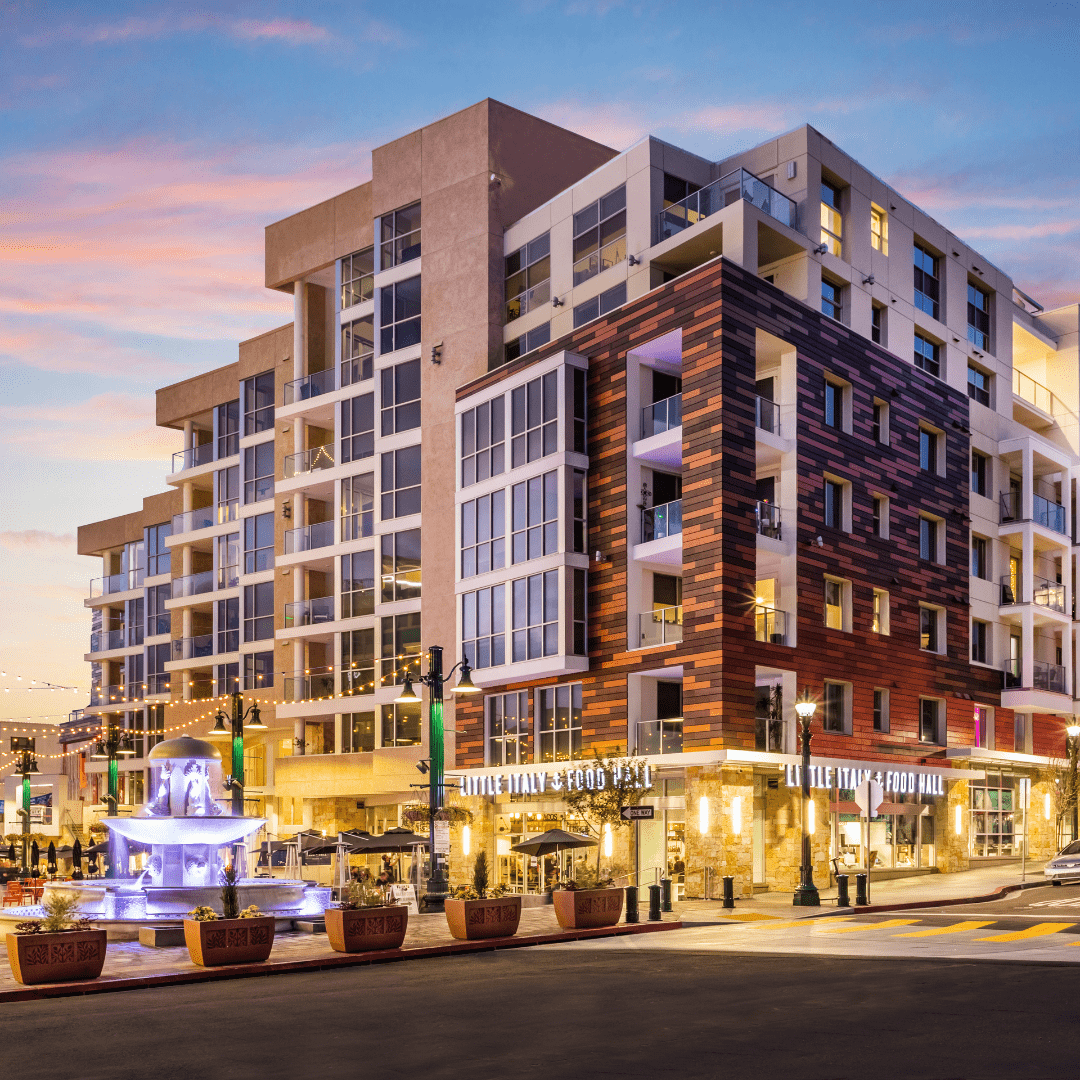 Mixed-Use Project Set in San Diego's Little Italy Neighborhood Named Community of the Year
Vici, a 97-unit mixed-use project built in the heart of the Little Italy neighborhood of San Diego, was named Multifamily Community of the Year in the 2020 Best in American Living™ Awards (BALA) by the National Association of Home Builders (NAHB). The Best in American Living Awards are sponsored by Monogram Luxury Appliances. 
Vici encompasses informal Old World charm built for a new generation, featuring modern amenities and flowing relationships between indoor and outdoor spaces. Originally a public right-of-way, a new public piazza is defined, gathering residents and visitors to participate in community life. 
Five stories of luxury residences extend the project's themes, with large windows and private balconies that connect the interior environment with street life. Top-floor lofts and an expansive skydeck provide open vistas and harbor views.
"Vici is truly impressive with its focus on the outdoor amenities, entertainment and views," said the 2020 BALA judging panel. "The units are oriented nicely to give picturesque views from the photo windows oriented toward the bay, and residents can take advantage of the community gathering areas in the piazza."
Architect/Designer | AO Architects
Builder | HG Fenton
General Contractor | Ledcor
Photography | Chet Frohlic