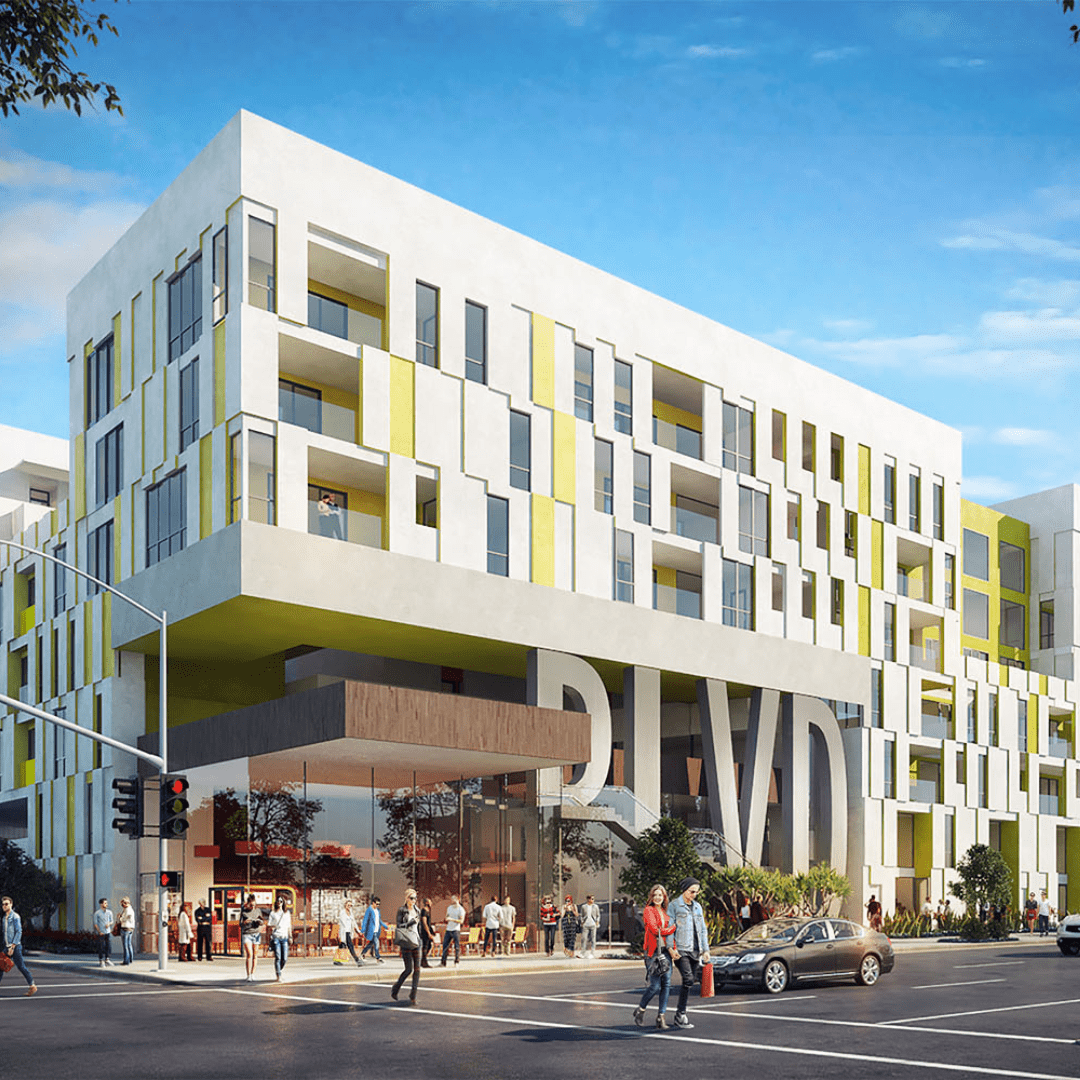 University Heights' largest ever apartment complex set to open
(San Diego Union-Tribune – October 24, 2019) The North Park area is already one of San Diego's most heavily populated neighborhoods, and now it is going vertical.
The latest offering, the 165-unit BLVD North Park, is one of several dense projects reshaping the neighborhood. There are plans for bigger complexes in the works, but as it stands now, the BLVD project is the largest apartment complex in North Park or University Heights.
Developer HG Fenton is hoping the project will appeal to hip, young professionals who like IPAs, art and want to live in a cool neighborhood. Rents are higher than one might be used to in North Park — starting at $1,825 for a one-bedroom and $2,650 for a two-bedroom. The most expensive is a two-bedroom penthouse for $4,500 a month… (Read the full story at the San Diego Union-Tribune)
[View PDF version of the story]
(Photo credit – San Diego Union-Tribune)